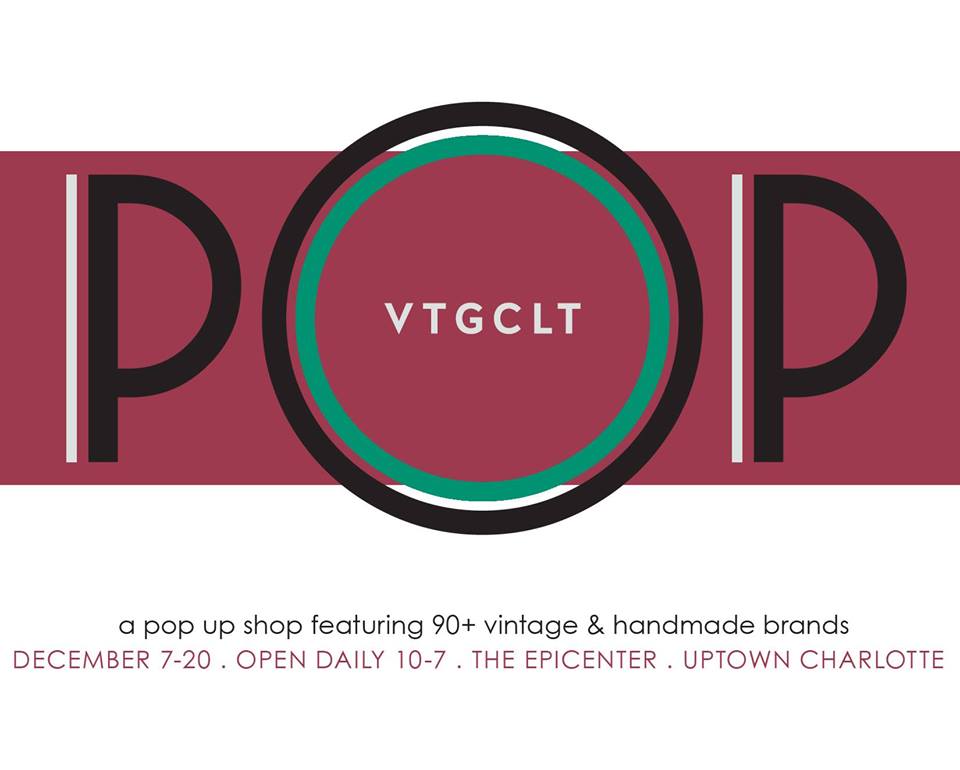 VTGCLT Pop is back! We are giving you one last chance to shop all of our favorite local and regional small businesses before the Holidays!
VTGCLT Pop is a pop up shop that will be open at the Epicenter in Uptown Charlotte from December 7th-December 20th. The shop will feature products from 90+ local/regional vintage and handmade businesses.
The shop will be open daily from 10am-7pm with the following special guests and events:
12/12 – 6pm | Let It Glow: Holiday Make Up Tutorial with Lovely By Patrice
12/14 – 10am | Nahat Comfort Food: Mediterranean Inspired Seasonal Flavors
12/15 – 10am | Milk Glass Pie + Old North Shrub Sodas
12/21 – 2pm | Closing Party with Petty Thieves Brewing Co.
Follow along with our pop up process at #VTGCLTpop